We all know a beautiful smile when we see one.  And all of these celebrity smiles have aged beautifully.
But can we identify exactly what we love about them? They are typically healthy, symmetrical and strong.  But more importantly, a smiles design makes the difference between a smile that goes unnoticed and one that dazzles.
Few realize that, like other parts of the body, your lips loose muscle tone as you age and teeth shift.  When this happens, the upper and lower lips sag and cover more of the upper teeth.  But MOST ORTHODONTISTS continue to use TRADITIONAL techniques for placing braces or clear aligners that DO NOT address this issue.  Yes, the teeth will be aligned, but it creates FLAT SMILES that do not age well. 
You've seen flat smiles on nearly every face that has worn braces in the last fifty years.  This is when the top teeth fit nicely over the bottom teeth in a straight line.  The result is a similar smile for everyone since smile arc, facial features and long-term youthfulness aren't really considered.
Flat Smile
Typically the result of Traditional orthodontics.
Smile Arc Technology
Notice how the teeth match the lower lip line and fill out the corners of the mouth.
As patients age, this "flat" treatment results in less of the teeth showing which we associate with the aging process.  One of the most common complaints people have, especially dentists, is that a typical two-year treatment in traditional placement braces may actually age the person's appearance.
Smile Arc Technology is designed to restore and protect your youthful smile.  This treatment method, available only through Levens Orthodontics, incorporates three proven characteristics most desirable to patients and dentists alike; Smile Arc, Vertical Incisal Display and Maxillary transverse dimension.  These techniques can stand alone or be combined for maximum results, depending on what you need to achieve your perfect smile.
Smile Arc
The most overwhelmingly preferred smile, this technique aligns your upper teeth with your lower lip for a full, brilliant appearance.
Vertical Incisal Display
reveals more of your teeth for a more youthful appearance.
Maxillary Transverse Dimension
repositions the teeth to fill gaps between your cheeks and teeth resulting in a younger looking smile.
Take a look at these photos of supermodel Christie Brinkley.
Her smile consists of all three characteristics which not only results in an absolutely spectacular smile but a smile that ages beautifully as well.
Here is an actual patient treated with traditional braces first, and later with Smile Arc Technology.   Notice the three characteristics present to result in a perfect Smile Arc where the top teeth follow the curvature of the lower lip.  The results speak for themselves.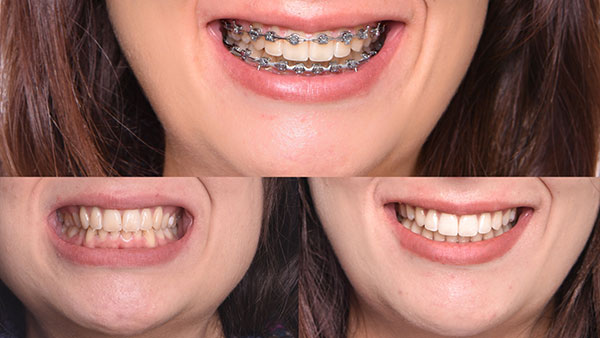 By employing the three characteristics of Smile Arc Technology, Dr. Levens will create a beautiful smile that will be youthful looking, age well and be uniquely YOU!
Levens Smile Arc Technology
Ready For Your New Smile?
Book your 1-hour complimentary consultation
Online Appointment Request
Hours of Operation
Monday 10:00 AM – 6:00 PM (Ballas)
Tuesday 9:00 AM – 6:00 PM (Ballas)
Wednesday 8:00 AM – 5:00 PM (Ballas)
Thursday 8:00 AM – 5:00 PM (Hampton Village)
Friday – Sunday (Closed)